Out Now
The Charging Bliss Project bring their fourth studio album to Basswave Recordings, this album features a collaboration with Robyn-Astrid who has written the concept, lyrics and performed all of the vocals.
Closer To The Spring (Featured below) has already recieved BBC airplay so we're really excited by this new release.
Awake is the collaborative effort of Stuart E. Francis of The Charging Bliss Project and experimental singer-songwriter Robyn-Astrid of Robyn-Astrid & the River Calling. Awake describes the feeling of 'waking up' in all senses of the phrase: it guides the listener through a process of realisation and self-discovery as the persona looks further and further afield, physically blinking in the sunshine. With striking instrumental melodies and vulnerable spoken word atop many-layered ambience, Awake questions both life itself and the possibility of transcendence.
With influences from such artists as Moby, Massive Attack, Air, Morcheeba, Cinematic Orchestra and even soundscapes of Pink Floyd, you won't know what to expect next on this story telling musical journey.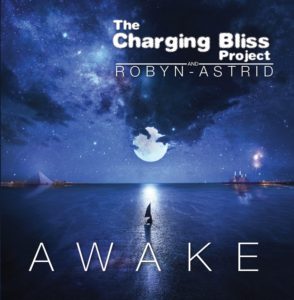 The Charging Bliss Project & Robyn Astrid – Closer To The Spring
BBC Recording
15th September 2018